Welcome to the WRLLUAA Website!
---
Welcome to our alumni website. This site is open to everyone.

Established on August 13, 2005, our association was created for umpires ('Members') who have umpired any Western Regional tournaments and Contributors ('At Large'). Our mission is to further the development of the Little League Baseball & Softball program by helping volunteer umpires in their efforts to better serve the youth in the program.

We can't accomplish our mission without the support of our members and the general public. To further that mission we are organized as a 501 (c)(3) non-profit organization providing an opportunity to those who can to make a tax deductible donation. Please contact any Board Member for more information on how to contribute.

We encourage all who visit to surf through the site; we will be adding information to the site continually. We invite you to bookmark the site and come back often!
---
Gerry Davis Talks to Western Regional Umpires
---
Photos from the Arizona Outreach
CLICK HERE
to see photos from the Arizona Outreach Clinic with special guest MLB Umpires Rob Drake and Kerwin Danley.
---
Rule Changes for 2019 Season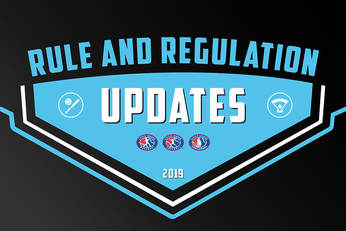 ---
Western Region Announces Second Week Long Academy
​The Western Region has heard you and is pleased to announce a second Weeklong Training Academy to take place November 9-15, 2019. This will be in addition to the current Academy set for February 9-15, 2019.

Keep your eyes on the Western Region and Alumni website as well as Facebook for upcoming registration dates to take place sometime in either January or February 2019.

The first year registration for the November Academy will be open the first day or so exclusively for those currently on the February Academy waitlist (approximately 50). Then registration will open for all until the Academy fills at 75 students.

Looking forward we anticipate continuing with two Weeklongs each year. Training will be identical in the two Weeklongs and participants will only be able to attend one per year.

​We appreciate all the interest in the training at the Western Region. We believe it is the best our program has to offer.
---
The Future of Little League Umpire Development
At the 27th Little League International Congress, members of the Little League International Umpire Advisory Committee, along with Tom Rawlings from Little League International, discussed the improved process of developing Little League Umpires.
To view their presentation,
CLICK HERE
---
Has Your Contact Info Changed?
Have you not been receiving emails from the association? Didn't receive your breakfast invitation? It could be that we do not have your most updated information on file.
If your mailing address, email address and/or phone number has changed, please take a moment to submit the changes to the association Secretary.
Submitting your updated information takes less than five minutes! Just click on the link below:
UPDATE MEMBER CONTACT INFORMATION